UNDER CONSTRUCTION
Last updated: 2.22.2001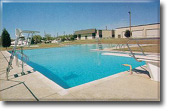 2001 Masonic Youth Weekend
The 4th annual Masonic Youth Weekend will be held April 27-29 at the Greene Family Camp in Bruceville. Check out Upcoming Events for the latest info and registration forms.
Information on appendant bodies and ISC Members:
(use your browser's "Back" button to return)



The Complete History of Texas DeMolay
Want to know who did what when? Can't remember the last time your Chapter won that coveted state ritual trophy? No problem! Look it up in the Complete History.
Visit our partners
Family Law Lawyer
Online Photo Gallery
We'll do our best to bring you the photos you want to see from events around the state! Check out the Photo Album and see if the latest stars are from your Chapter. (NEW GOVERNMENT DAY PHOTOS!)
Your Online Editor is:
James A. Rodriguez, PSMC, PSIKC, LOH, Chev.
admin@texasdemolay.org